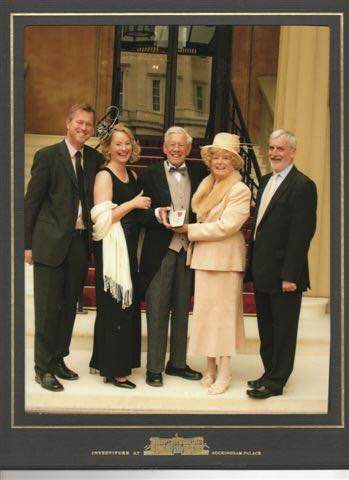 05 Jun

David Robinson Shares His Story

On All Fools Day 1971 I had my first heart attack aged 38. During the subsequent 20 years I had a total of 9 heart attacks, a stroke when I lost my speech and acute heart failure. The Medical Staff in several hospitals kept me alive in January 1991, I collapsed and the Doctor said there was nothing more he could do and told me my heart was so badly damaged that I had only a short time to live. I would have to stay in the hospital until I died. This was a great shock to my family and I.

However, I was asked to consider a heart transplant and not wishing for the alternative I asked the Doctor to make the necessary arrangements. I went for an assessment, which lasted for 10 days at The Freeman Hospital, Newcastle-Upon-Tyne. After a lot of tests they agreed to put me on the urgent list and I came back to The Royal Victoria Hospital in Belfast to wait for a suitable heart, which was my blood group, my tissue type and the right size from a donor within 5 lbs of my weight. It had to fit!

The operation lasted only four hours and the surgeons tell me that it is easier to do than a bypass and involves less pain. My wife, Beverly, our five children and my brother were attentive and friends supportive which was a great boost for my morale. After one day in Intensive Care I was up and eating a full three course meal!

Three days later I was on an exercise bike!After ten days I was discharged to a small flat in the hospital grounds. Fourteen weeks later I came back to Belfast. Nowadays folk return home to Northern Ireland in four or five weeks I continue to ride a bicycle and try to get as much exercise as possible to keep my new heart healthy. I will take anti-rejection drugs for the rest of my life to stop my body attacking the new heart

After returning to Northern Ireland I realised that other people going to England for their transplants may benefit from my experiences and I started a support group called The Northern Ireland Transplant Association in October 1991. We started with 2 members and now in 2007 we have over 200! We travel the Province encouraging people to be aware of the desperate need for more organs and how easy it is to sign the Donor Card and Register and to tell their relatives of their wishes. Today there are over 90 folk living in Northern Ireland with new hearts, 90 with new livers, some with new lungs or heart and lungs and others with multiple organ transplants. They all went out of the country for their operations as we have too small a population to sustain a specialised Transplant Unit here for these types of operations.

There have been over 2000 kidney transplants performed at the Belfast City Hospital and numerous corneal transplants on folk living here. Some people ask what I feel like having a 17 year old's heart inside of my 73 year old body Apart from it beating stronger than my old, weak and damaged one there is no difference, I am so glad that he or she signed a Donor Card and the relatives saved me from certain early death by giving me The Gift of Life. Every day I say a silent "Thank You" to my Donor Family. Don't ask relatives to burn or bury your organs when you die. Please sign and carry a Donor Card so others may live.