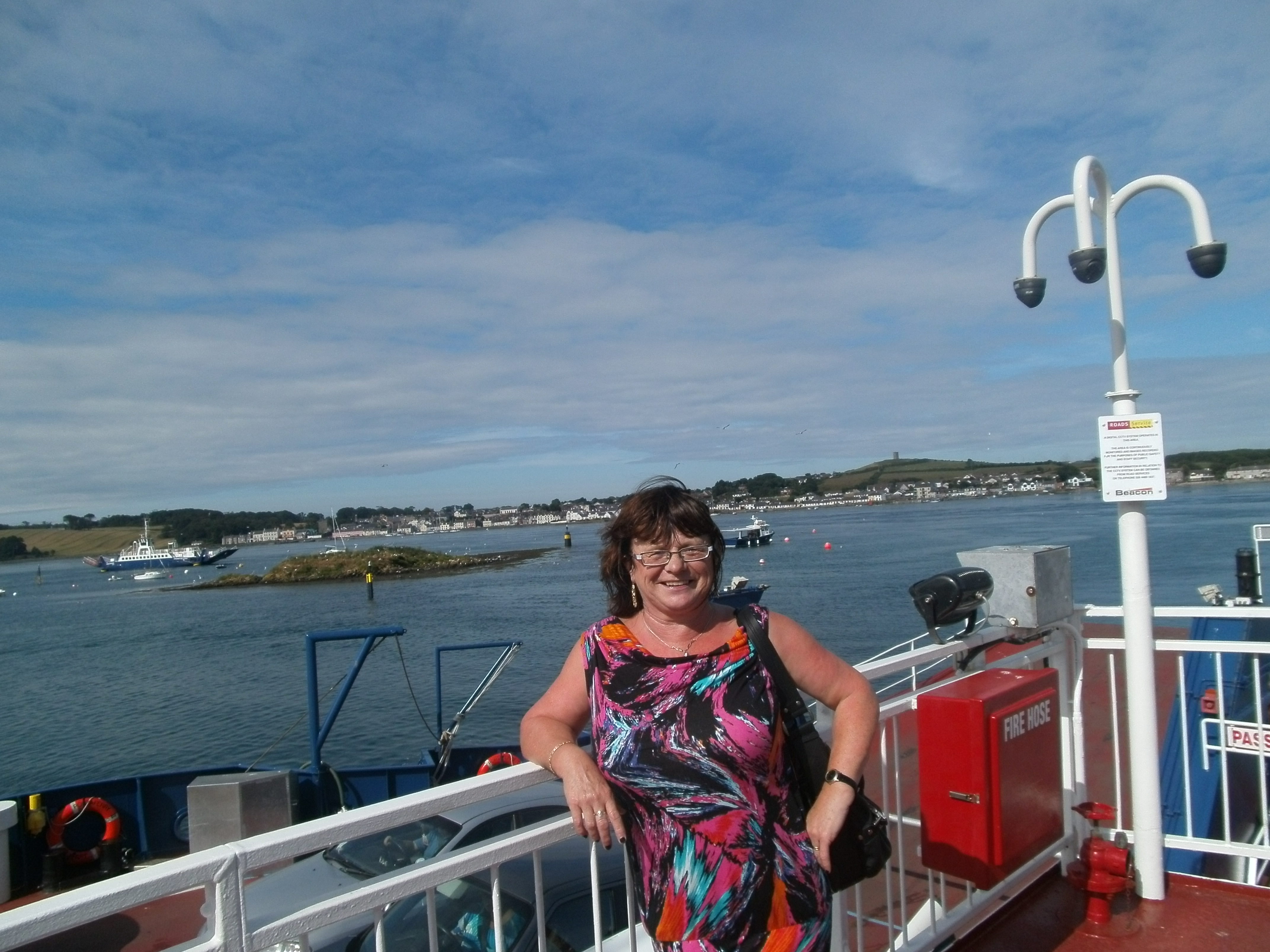 05 Jun

Mary Sweeney – A Mother's Story

"Hello! Come on in!" It was smiling Mary throwing open the half door to her fisherman's cottage ready with a big smile and a hug that made you feel she really meant it. It had been a lovely drive cradling the shore and winding through the picturesque villages that took us from Belfast south to beautiful Portaferry on the shores of Strangford Lough. "My mother and grandmother lived here before me", Mary said, "and I really loved this house so much with the many fond memories I have that, after we married, Martin and I moved in and extended it to accommodate the family we hoped to have. First came Paudraig followed by Breandan and then my girl Grainne. We were so happy here with all my relatives and friends of a lifetime around us like a cushion from the outside world. We were self contained with everything we needed to rear a happy family in this calm, peaceful corner of N. Ireland. Sitting on the white bench outside the front door watching the car ferry plying to and fro between Portaferry and Strangford, sure what could be better than that?"

"Come up to the garden on to the deck and watch the panoramic view over the Lough on this nice warm sunny day", Mary beckoned. Yes I was here to hear her story of how her heart was broken and the family shattered that awful cold, icy day on 21st February 2008. "There's been an accident!" It was 6.55 and Martin was diverted going to work because of a mishap on the icy road. A car had skidded on the bend outside the garage! Was anyone hurt? Who was in the car? Martin asked Mary to ring Paudraig on his mobile. No reply! A sickening feeling of apprehension came over Martin. Let's go and see if we can help.

"Oh No! When she heard the loud bang, the lady in the house overlooking the scene quickly ushered her children away from the windows and pulled the curtains and told them to stay indoors. Local nurses on their way to work came on the carnage and did all they could to help until the ambulance and police arrived. Remember this is a small, tight-knit community where everyone knows each other. Paudraig's girlfriend was on the phone and Grainne asked her mother to come quick to the spot where the car skidded and Mary and Grainne arrived at the same time and asked to see Paudraig but were told, "No, sorry. It was a bad accident and maybe he's already gone to the hospital!" The police were kind and took the details but said they couldn't take them to the hospital as they had to stay and man the road. There are few police in this rural area.

When Mary got to the hospital, Martin was already there beside their precious son with wires and tubes emphasising the seriousness of Paudraig's condition. The medical staff were working with Paudraig and they said, "Be prepared for the worst." Paudraig who had just turned 21 on the 13th February was unconscious from the start. He was in no pain but just lying there still in the Intensive Care Unit of the Ulster Hospital with caring nurses and doctors doing their best but admitting they could do no more for him.

Mary told the staff to let anyone of his friends who wished to come in as she felt they helped to share the burden and gave the family a break. His girlfriend and best mates talked to him. They recalled how he loved his job as a joiner and was first into work and last out at night. He had enjoyed his life to the full going to concerts and out with his mates. His major gift that he was born with was his ability to draw and paint. Mary showed me his paintings adorning her walls and especially the huge life-sized one he did of his grandmother that was admired by one and all. He was a sportsman and like his dad and brother was fond of the local game of hurling and football with many paintings reflecting this. His teacher wanted him to go to Art College but he chose joinery instead.

Paudraig had carried a donor card and had made his wishes known to his family and his family were keen that this should happen once it was clear that he was not going to recover. Although ….grief….. The Transplant Coordinator sent them a lovely letter explaining, in general, not giving details, where his organs were used and this has brought comfort and a sense of closure for them. They would like everyone to carry a donor card and let their wishes be known to their family and friends so other lives can be saved. When Mary held Paudraig, her first born with his swarthy looks and lots of thick black hair in her arms she was the proudest mother. She had no idea he would prove so talented an artist and sportsman and, although tragically dying at such a young age leaving them a legacy of wonderful paintings to remember him by. Through organ donation a part of him will live on helping others to enjoy life as he so happily did. Live life – then give life.